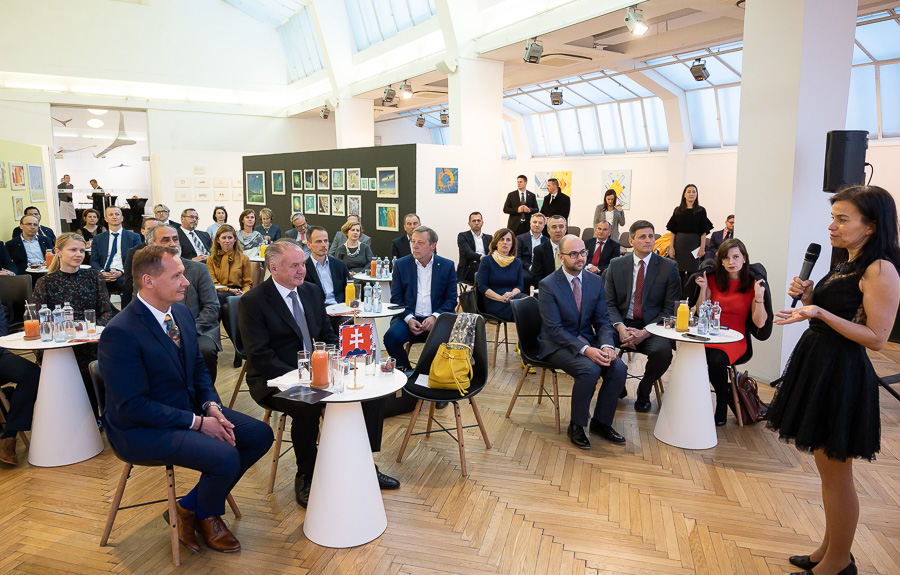 Members and supporters of Business Leaders Forum
Why become a member?
Corporate social responsibility is about everyday decisions that strengthen the reputation and image of your brand, improve relationships with your partners, eliminate risks, support innovation, reduce costs, increase efficiency, boost employee loyalty, and attract new talent. We would like to help you make the right decisions.
11 February 2021
Companies to the Community: Increasing Employee Engagement (seminar)
8 March 2021
Diversity Charter: Annual signatory meeting
11 March 2021
Companies to the Community: How to Organize Clothes Collections Sustainably
17 March 2021
1st BLF quarterly meeting: Culture and Communication in the Era of Social Distancing
22 March 2021
Spring collection of clothes and essentials
30 March 2021
BLF Relay 1: Building a Culture of Responsibility in the Workplace
10 May 2021
BLF/Diversity Charter Relay 2: Women in Management
31 May 2021
Diversity Charter: Discussion and signing ceremony for new signatories
22 June 2021
2nd BLF quarterly meeting: Reform of the EU Non-Financial Reporting Directive
7 July 2021
Best practice sharing: How to Promote Vaccination Among Employees
8 September 2021
The Via Bona Slovakia 2020 award ceremony
16 September 2021
Companies to the Community: How to Track and Quantify Volunteering
23 September 2021
3rd BLF quarterly meeting: Disinformation and Employees
28 September 2021
CEO meeting
26 October 2021
CSR Summit and the SDG Awards
October 2021
Autumn collection of clothes and essentials
23 November 2021
Diversity Charter: Discussion and signing ceremony for new signatories
25 November 2021
BLF Relay 3: Measuring Your Carbon Footprint
16 December 2021
4th BLF quarterly meeting