CSR Awards Minsk: 15 companies participated at the Awards with 25 projects nominated in 7 categories
On 21 March our partners from Fond of Ideas organized the first CSR Awards in Belarus.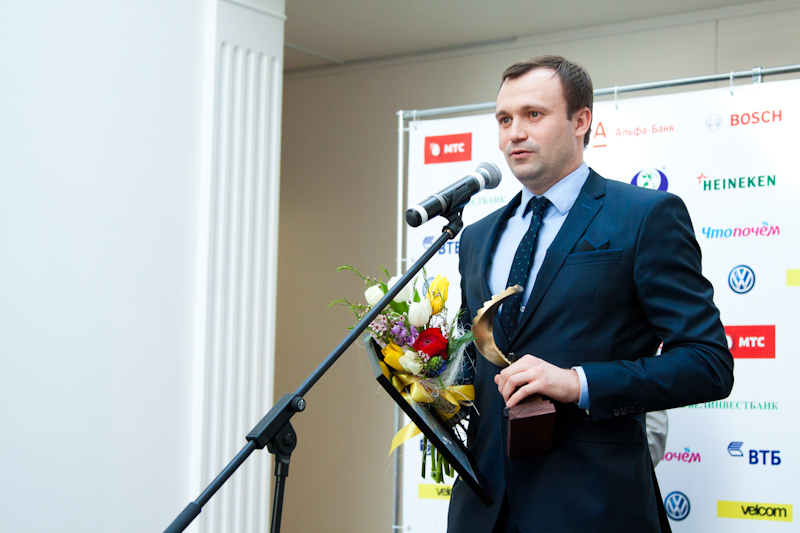 On 21 March our partners from Fond of Ideas organized the first CSR Awards in Belarus at the Museum of National Arts. The ceremony and evaluation system of the awards was inspired by our Via Bona Slovakia and supported by EuropeAid. Our colleague Beata Hlavcakova, who is the program director for corporate responsibility, was a member of the committee.
Our partners created their own design of the Awards from the name to the prize that is a wooden statue of golden stairs that have no end and symbolize the possibility of ever improving corporate responsibility standards. For the very first year of CSR Awards 27 nominations are considered a success. For example in Slovakia after 12 years there were 52 nominations for the Via Bona Slovakia Awards 2013 organized by Pontis Foundation this April. During the event one could feel a friendly atmosphere of business and NGO people happy to exchange experience and dedicated to improvement of both corporate responsibility and philanthropy.
The winners of Best CSR Project 2013 for each category are:
1. Charity – Belinvestbank
2. Culture - Bank BelVEB
3. Sports – BelAZ, Belarusian Autoworks
4. Education - Mobile TeleSystems
5. Healthy Lifestyle - TZMO SA
6. Interaction with the local community – Velcom
7. Environment – Heineken Belarus
The title of the Person of the Year 2013 was awarded to Taisiya Eletskikh from the Global Compact in Belarus for her long term work in the area of CSR promotion and research. And the Belarusian Telegraph Agency received the title of socially responsible media outlet.
You can view the presentations of wining projects on the webpage of Fond of ideas here.
Comments