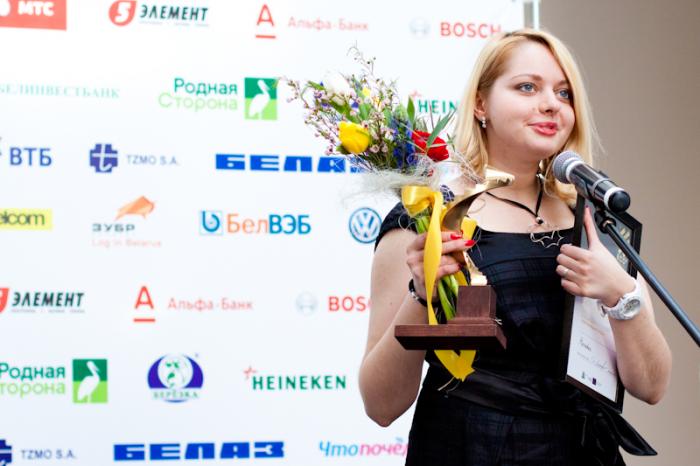 The first CSR Awards in Belarus
Since 2010 Pontis Foundation has been active in developing CSR and corporate philanthropy in Belarus. During these almost 6 years we've managed to conduct multiple activities. We supported integration of CSR topic into education curricula at the School of Business and Management of Technology at Belarus State University, assisted local academics in CSR-related research, published a study regarding the incentives and obstacles to cooperation between private companies and non-profit organizations in Belarus. One of good examples of successful initiatives realized within the project is popularization of biking as an alternative means of transport held by the organization Dziedzich in 2012.
Since 2013 Pontis Foundation has been cooperating with the Belarusian organization Fond of Ideas in the topic of strategic development of CSR and corporate philanthropy. By now, already the third annual CSR Awards event took place in Minks in March 2016, which was initially created inspired by the example of Via Bona Slovakia, and the fifth International CSR Forum was held in November 2015. Business breakfasts for representatives of NGOs and business sector, working groups, etc. are other important elements of the program allowing participants to share experience, address questions and challenges and discuss the possible solutions to facilitate development of cross-sectoral cooperation in Belarus.