Our Town: Almost 10,000 volunteers improved Slovakia
Thousands of people supported the largest volunteer event in Slovakia. They exchanged their offices for helping non-profits, schools, nature, and monuments and went to beautify and improve these places. A total of 9,800 volunteers in 56 cities and towns across Slovakia helped during the Our Town event.
"Every year, the Our Town event connects companies, municipalities and the civil sector to improve the places where we live and work. This year, enthusiasts from almost two hundred companies helped in 580 important activities from Michalovce to Bratislava," says the executive director of the Pontis Foundation, Michal Kišša.
Volunteers cleaned nature and community centres, restored castles, improved parks, and spent time with clients of various social service facilities. Besides the capital, help was also provided in Žilina, Košice, Banská Bystrica, Nitra, and Spiš.
Among the new activities was helping the dormitory and the carrier museum
"Currently, the event has expanded to more Slovak towns and municipalities. This year, for example, Rožňava, Revúca or Vysoké Tatry joined in. There, the volunteers painted the facade and roof of the Mountain Carrier Museum in Starý Smokovec. The museum is located in one of the oldest buildings in the Tatras," describes Michal Kišša.
The Slovak National Gallery and the Botanical Garden in Nitra also participated in the event for the first time. In the botanical garden, volunteers helped plant roses and worked with succulents. On the other hand, in the regular location of the event, the Bratislava Zoo, the enclosure for the lynx was cleaned.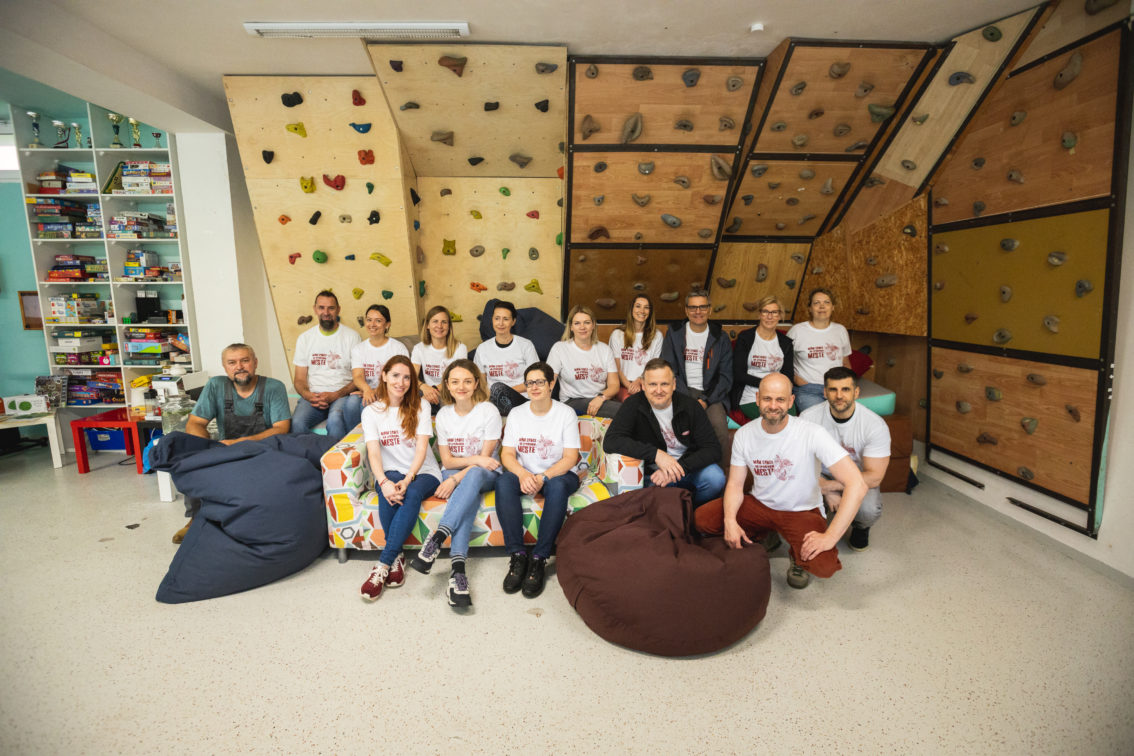 Caring for homeless people was an interesting activity for the second year. In the Depaul organisation, volunteers cleaned the premises of the dormitory. At Vagus, they cooked lunch for clients and cleaned the community wardrobe. Spending time with seniors was also popular – the association CycloCoalition, therefore, devised an activity in cooperation with homes for seniors in Petržalka in Bratislava, during which cycling enthusiasts took interested people from their homes for short rides on rickshaws.
Clean forests and dams, and restoration of castles
A total of 24 castles and other monuments also received help this year. Volunteers worked at three castles around Bratislava, including Devín, two locations near Žilina and five near Prešov and Košice. In the Košice region, they also reconstructed a period house in an open-air museum. They also focused on protecting nature – they cleaned, for example, a section of the Little Danube, the banks of the Ružín Dam, and disposed of several black dumps.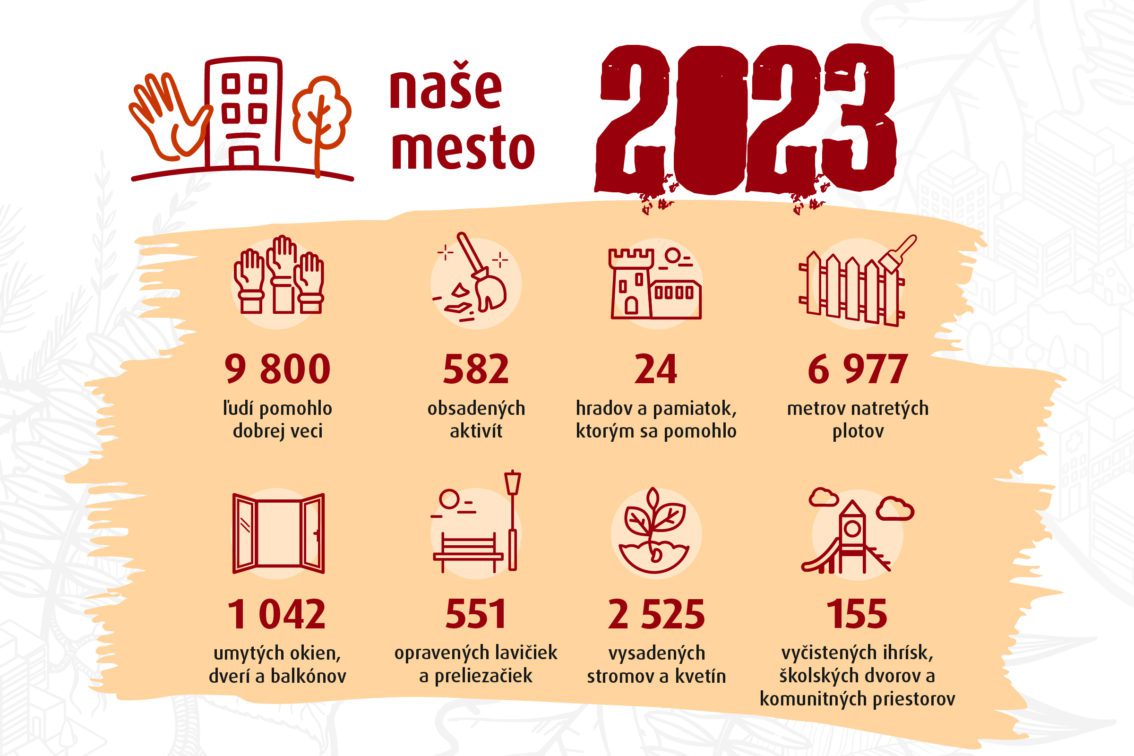 "The success of the 'Our Town' event demonstrates that an increasing number of people realise that merely commenting in online discussions won't improve our environment. Instead, direct action in the field is needed. Actively participating in enhancing our surroundings is the way to truly feel good about living in our towns," says David Kolář, Marketing Director for Hornbach Slovakia and the Czech Republic.
CEOs of companies lent a helping hand too
This year, the directors of several companies also participated in the event. The leading CEOs went to Trnava's after-school Open Future centre, where children from the second grade of primary school learn to develop entrepreneurship, soft, and digital skills. The heads of companies beautified the environment around the centre.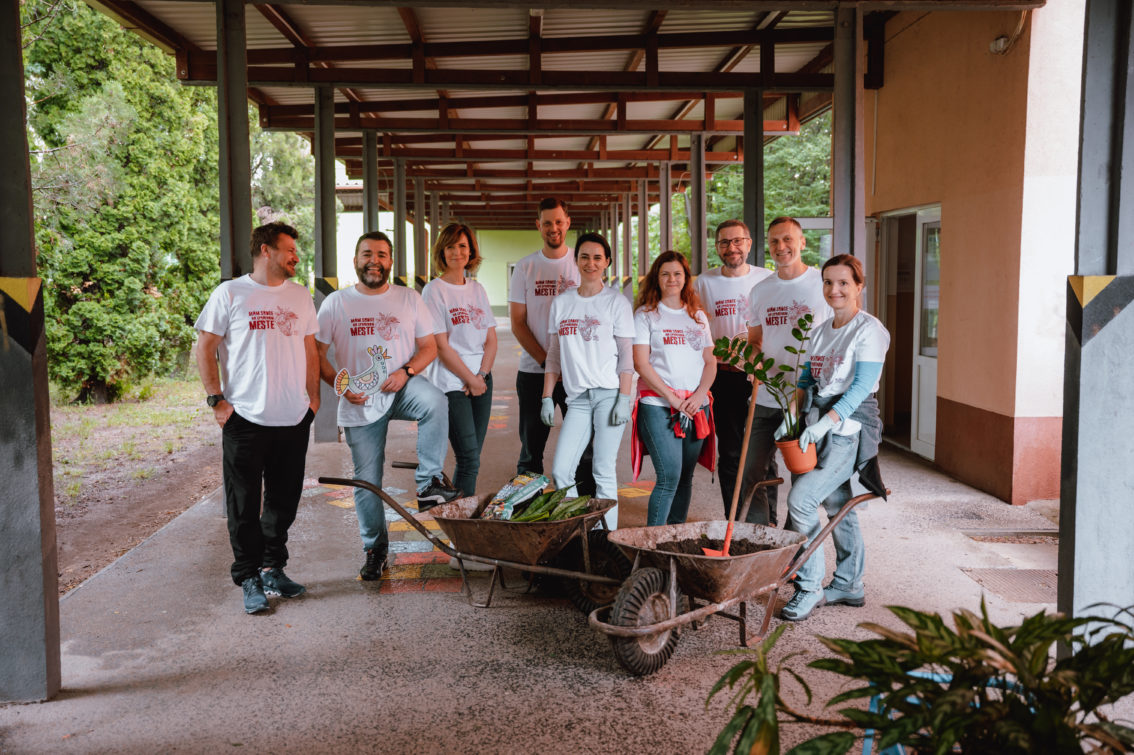 What was said about Our Town
"It's a great event made by great people. It has the meaning of helping, getting involved in activities, and getting to know new places. For example, I just found out about the Kaspian Club. Great people work there, but they could use some help. A lot of good things came together in one place today."
Stano Staško, stand-up comedian and volunteer
"I like being around young people who bring positive energy. In our group, we did a quiz with questions about Slovakia. There was something from geography, history and literature. As pensioners, we remember a lot but also like to learn."
Božena Turayová, client of a senior centre Pri kríži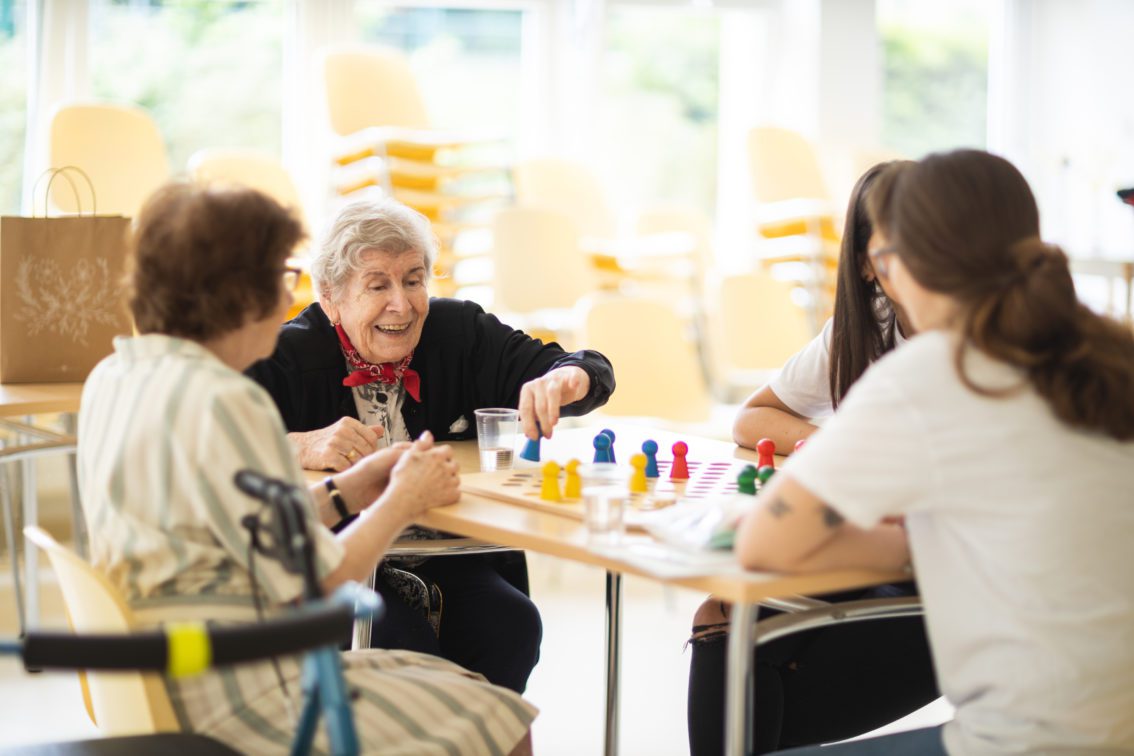 "Volunteers will help us do things we cannot do during the year. We always try to move our club to a higher level and offer children something they haven't had before. We welcome volunteers all year round. They help us when working with children or as expert volunteers in legal advice, graphics, translations, and the like. However, we also value company volunteers immensely. We like to work with people outside our bubble, and we have established long-term partnerships with many companies – they help us in times of crisis. They can attract more people to us."
Marína Bartoňová, organiser from the Kaspian Club
"In our company, we often come up with various collaborations with the gallery, so we came to help them in other ways as well. There is really a lot of work to be done in this space. Today is mindfulness for me! Doing something with your hands for a while is always a big relief when you work primarily with your head. It's an opportunity to relax."
Milada Halová, company volunteer
"Thank you for the opportunity to spend some time away from the computer. My colleagues and I enjoyed it a lot. We talked mainly about work-unrelated matters. We had missed that so much."
Kristina Nestorová, company volunteer
"We have been thinking for a long time about the form of volunteer activity in which we could participate. Our employer supports us in this, and we can use our working day this way. However, we did not have much time to spare at work to look for an organisation that would appreciate our time and desire to work. Your organisation and mediation were beneficial for us in this. We registered at the J. A. Komenský Primary School in Revúca, where we spent the morning painting the traffic playground. They really appreciated our work at the school, and we enjoyed it very much. We immediately agreed on further collaborations."
Janka Jade, company volunteer
9,800 people have their hearts in the right PLACE
Our Town is the largest corporate volunteering event in Central Europe. This year, it was held for the seventeenth time, with 9,800 volunteers in 56 towns and municipalities participating throughout Slovakia. They helped a total of 233 non-profit organisations, low-threshold centres, as well as schools and kindergartens, to improve their functioning.
A total of 186 companies and institutions sent corporate volunteers to Our Town. Enthusiastic people with a desire to help could be seen wearing the characteristic white T-shirts with the inscription "My heart is in the right PLACE", designed for the event by Slavomír Artim, who works under the pseudonym Dyslektik.
The inspiration for Our Town was the New York Cares event, during which thousands of New Yorkers clean up together and change their city for the better.
You can also see photos from Our Town in our gallery on Facebook.