What will the Our Town 2022 T-shirts look like?
Do I need a new T-shirt every year? This is a question that many volunteers ask before the Our Town event. And although the T-shirts also serve as protective clothing and to identify volunteers, there is no need to order a new piece every year. If you want to support the idea of sustainability, feel free to wear one of the last years' designs.
Participants of Our Town can also check the "I don't want a T-shirt" option when registering and wear a T-shirt from one of the previous years. Last year, 861 volunteers did so, and the funding saved was donated by the Pontis Foundation to Sloboda zvierat (tr. Animal Freedom) organisation, as decided by the participants of Our Town in a poll.
Volunteers will be able to decide who will receive the funding saved this year too.
Therefore, we invite all participants of Our Town 2022: Check your closets, and just like last year, show the various designs of T-shirts from previous years of Our Town!
Volunteers can mark the option "I don't want a T-shirt" when registering for the activity or inform the company coordinator about this choice. However, we still leave the option to order a T-shirt with new graphics.
This is what the volunteer T-shirt for the Our Town 2022 event will look like: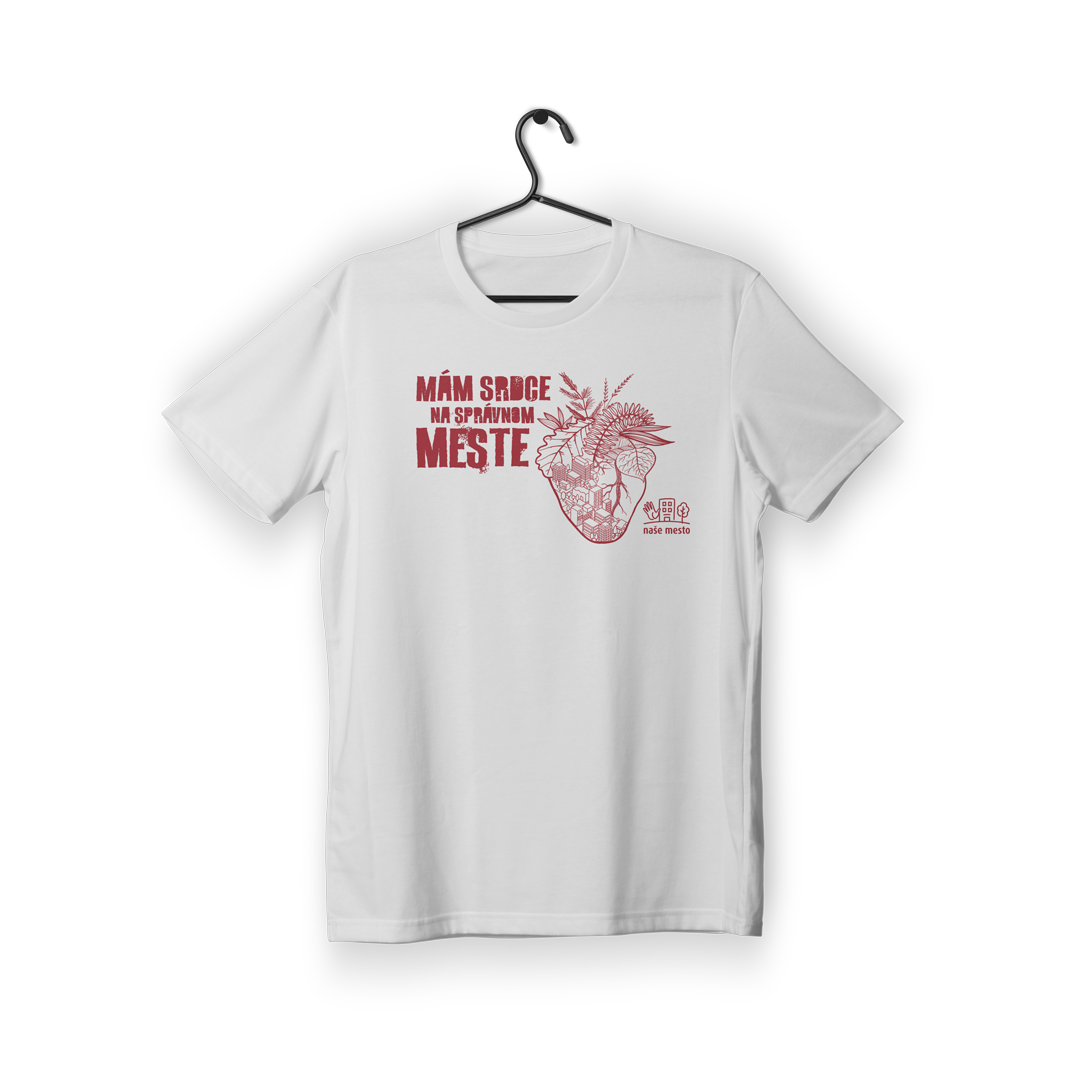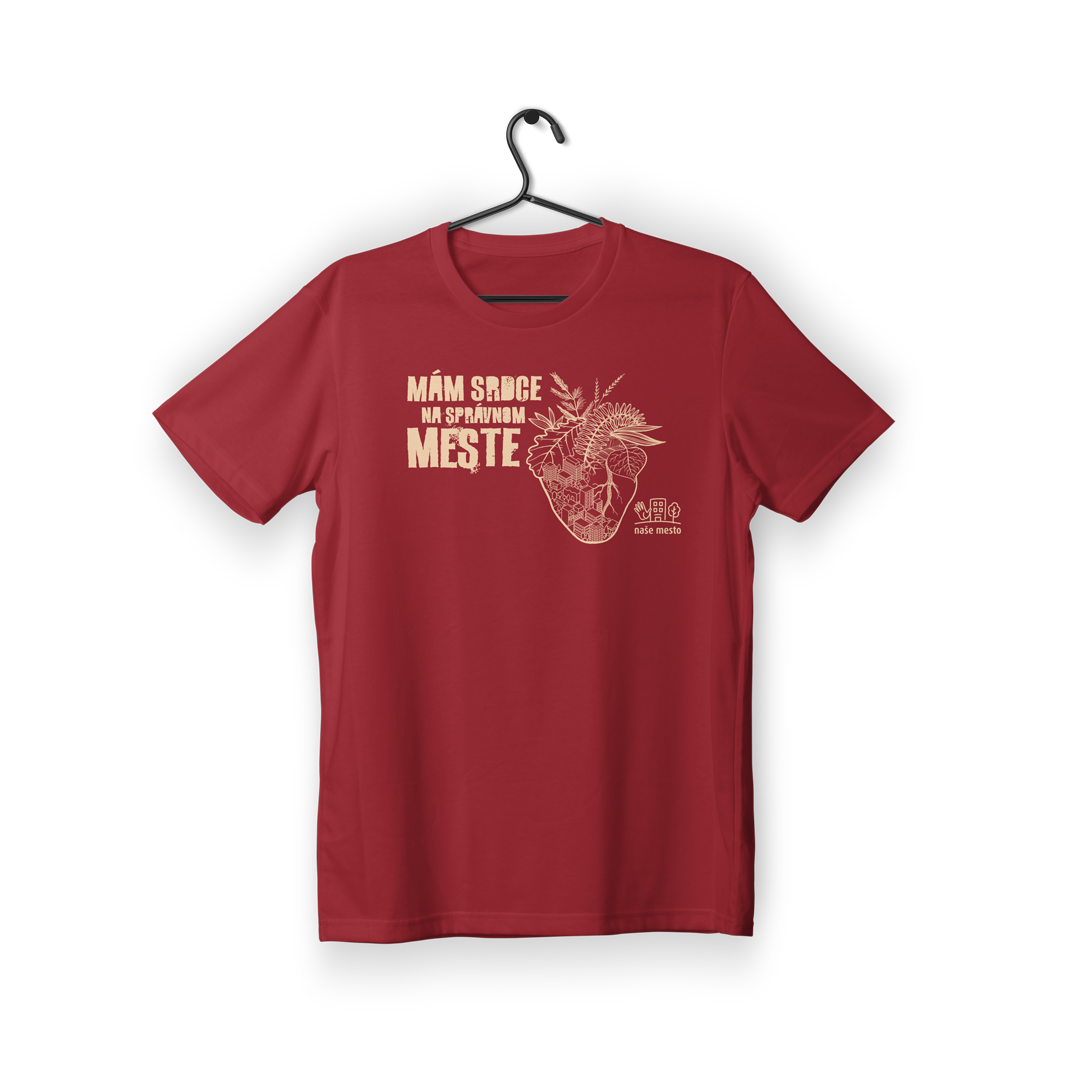 The activity coordinators will wear red T-shirts so that they are visible in the crowd.
How was the design of the Our Town 2022 T-shirt created?
After Our Town 2021, most volunteers stated in the questionnaire that they were happy to wear the same T-shirts several years in a row. Therefore, we prepared graphics similar to 2020 and 2021, but we brought back the colours of the Pontis Foundation and Our Town. Based on the volunteers' vote, we decided to keep this graphics again for the next few years.
We remain true to the design with the town at heart, with the slogan "My heart is in the right town" (note: word play in Slovak). The slogan was created by copywriter Slavo Artim alias Dyslektik as part of our pro bono collaboration.
We thank all the volunteers who have made the Our Town event even more sustainable.