What will the T-shirt for volunteers at Our Town 2021 look like?
How do you recognise a volunteer at Our Town? Simply. They wear original T-shirts, which change every year to reflect the idea of volunteering and the joy of helping. The T-shirts for 2021 will also feature something special.
At the Pontis Foundation, we decided to use the design from the previous year for this Our Town event. We want to provide the participating companies and volunteers with an option to use their T-shirts from last year. In this way, we will make the event more sustainable, which becomes of interest to an increasing number of people who adapt their daily routines to this concept.
However, we do not cancel the option of ordering T-shirts, and we would like to give volunteers a choice. Volunteers can mark the option "I do not want a T-shirt" when registering for the activity. If a company coordinator registers volunteers, participants can inform them that they do not need the T-shirt this year.
We will support nature protection
But that is not all. We would like to dedicate part of the financial resources, which will be saved in this way, to one of the organisations focused on ecology and nature protection. The organisation which will receive the grant will be selected by volunteers in a poll after the Our Town event.
Even in 2021, my heart is in the right place
T-shirts make volunteers visible when working in public spaces, whether it is in towns or the field. At the same time, the T-shirts symbolically unite the participants in a common intention to provide a helping hand and experience the joy of helping.
The design, which we have used the last time as well as this year, is dominated by a big heart and the slogan "I have a heart in the right place". Dyslektik, a copywriter, created it for us as part of our pro bono cooperation.
As for the material for the production of clothing, we care for the protection of the environment and cooperate with a certified manufacturer.
On the 11th of June, you will have a unique opportunity to see volunteers wearing white T-shirts with green graphics, and activity coordinators from the participating organisations in T-shirts with blue graphics, in the streets of Slovak towns.
If you order T-shirts this year, they will be delivered to the address of your company or organisation before the event (from 4th to 8th June).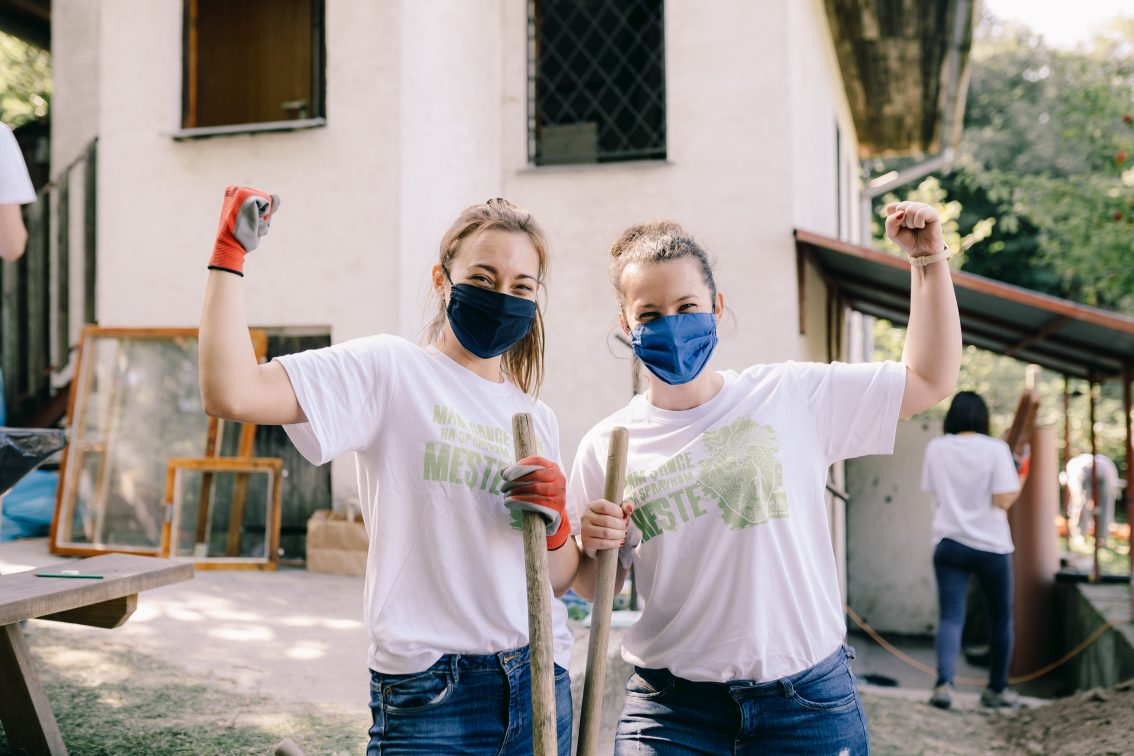 Celebrate 15 years with all T-shirts
This June, Our Town will celebrate 15 years. Reminisce with us about all previous years and put on T-shirts with older designs. Agree with colleagues and as a team, wear as many different designs from previous years as possible. Take a photo, send the photos to us at foto@nadaciapontis.sk, and we will publish them. Or better yet, post your photos with different T-shirts on Instagram or add them as instastories, tag @nadaciapontis, and we will share your posts and stories.
If you cannot remember what the t-shirts from last years looked like, take a look here.
2007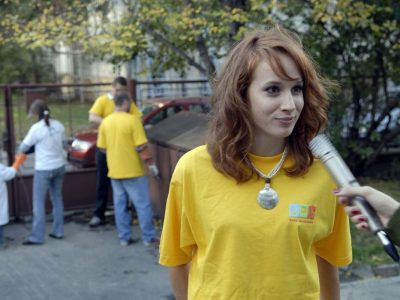 2008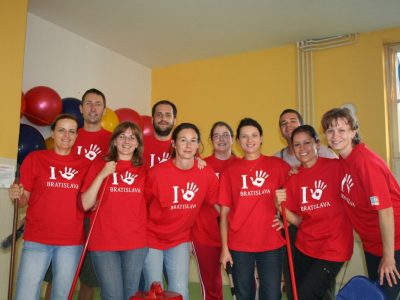 2009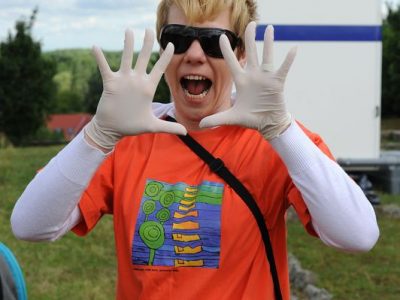 2010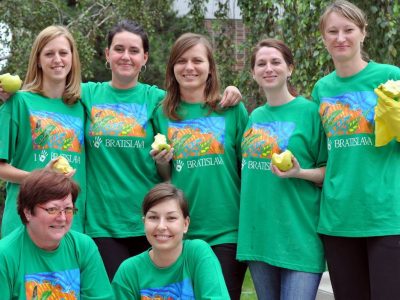 2011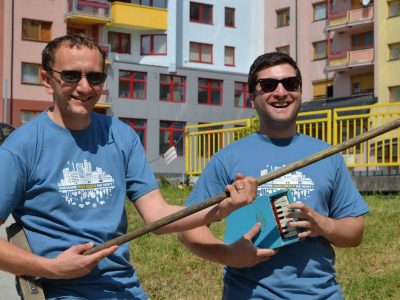 2012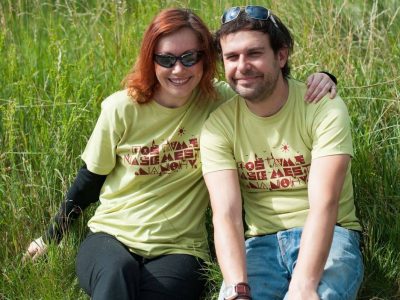 2013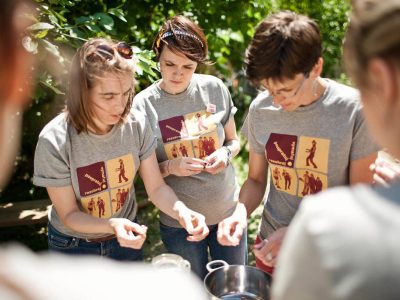 2014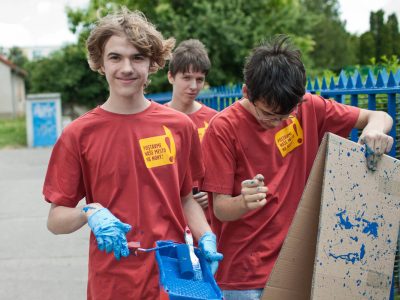 2015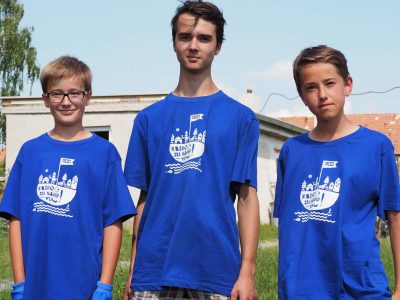 2016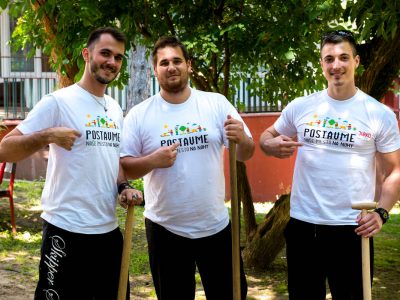 2017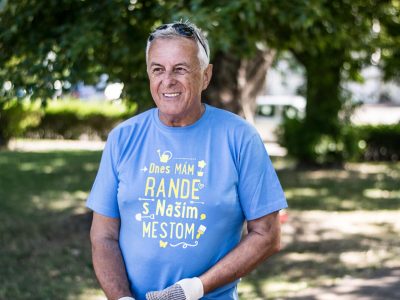 2018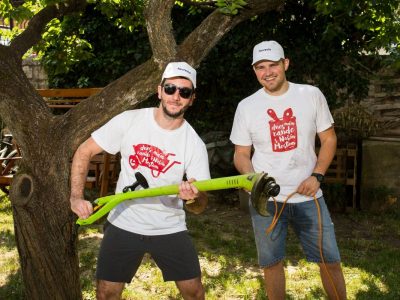 2019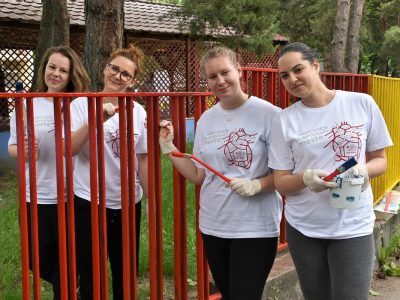 2020 a 2021